iLLumin8 Student Ministry
At Destiny we believe students in Middle and High School are a vital part of the church.
Vision Statement
Drawing students to Christ through a deeper AUTHENTICITY and impactful OUTREACH.
Authenticity
Be authentic in the way we love
Be authentic in the way we speak
Be authentic in the way we serve
Be authentic in the way the Holy Spirit moves in our lives
"People can tell the difference between faking it and genuine authenticity." —Anonymous
Outreach
Breaking out of the walls of the church in order to reach the surrounding community. Establish events and services that are geared toward reaching teens in our community that are engaging and impactful.

Mission Statement
iLLumin8 Student Ministries exists to pursue a
RELATIONSHIP
with Jesus Christ and
EXTEND
the Kingdom of heaven to our communities. Through
TEACHING
of the word and by forming an
ALLIANCE
with others, students will receive the
TRAINING
they need to mature as Christians, and change the world for Christ.
Relationship=Worship
Heb 10:24-25 ESV
Extend=Evangelism
Matt 28:18-20 ESV
Teaching=Ministry
Eph 4:11-16 ESV
Alliance=Fellowship
Acts 2:44-47 ESV
Training=Discipleship
2 Tim 2:1-2 ESV
The following our scheduled Student Ministry times:
Sunday Nights- 7-8:30pm - Youth Service - Downstairs Youth Room
Monthly Youth Events, as follows:
NEXT EVENT: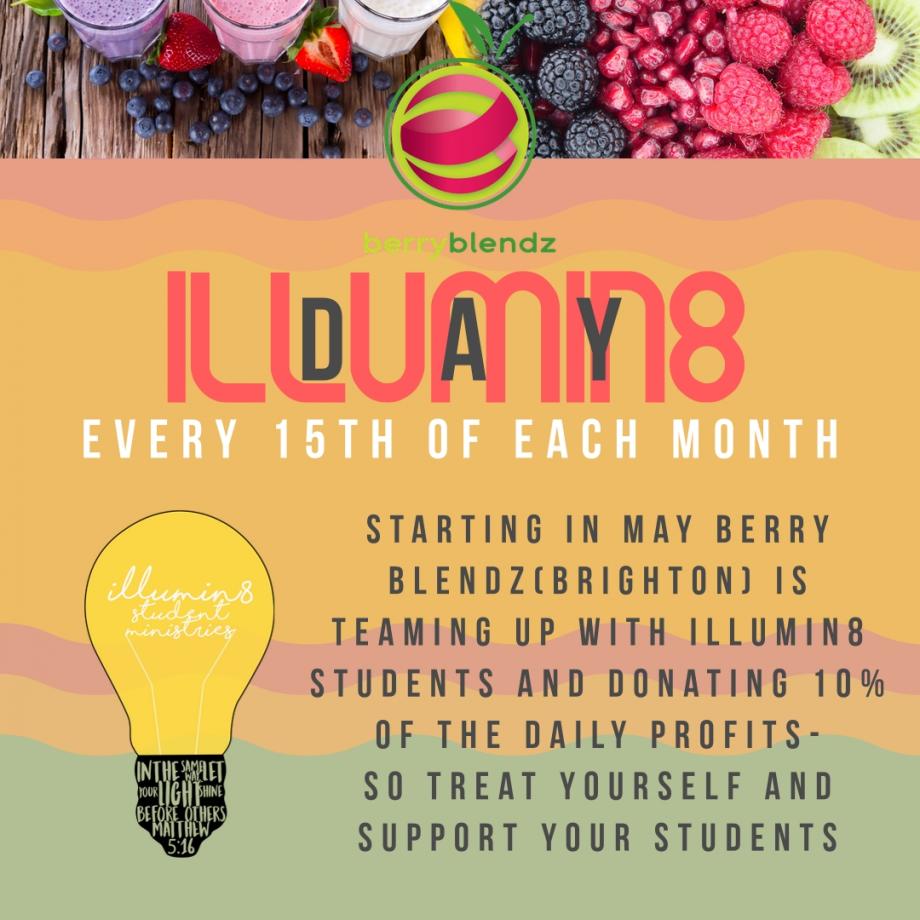 FOLLOWING EVENT:
Camp Registration Form: http://youth.rmdc.org/…/…/02/Camp-Registration-Form-2019.pdf
Camp Health Form: http://youth.rmdc.org/…/2019/01/Revised-Health-Form-2019.pdf