3 Ways to Give Online at Destiny
At Desti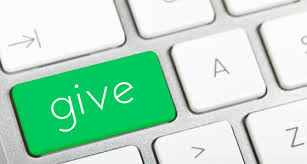 ny
W
e love ONLINE GIVERS!!!!
Yes, we h
ave stepped up into this millenium by making it easier to give your tithes, offering for a specific ministry and even registrations for events! You can text to give, set up automatic reoccurring giving, or just log in and make a contribution. We are keeping track and will send you a statement at the end of the year detailing all your giving. You can also access your giving account for details whenever you want!
THANK YOU FOR GIVING ONLINE!!!!